Post by Jean Lemieux on Apr 10, 2013 21:36:51 GMT -5
I went to get this Seabreeze Turbo-Aire today. They still sell these fans today at quiet a few places like Canadian Tire, Home Depot and Costco. Sears had it in their catalog for probably two decades. They usually retail for around 90-100$ + taxes. I got this one used in very good condition with the original box and instructions for only 25$.
This fan probably came out around 1987 and over all these years it probably only had three generation at most. The three generation did not changed much. It's mostly the colors scheme, the design of the box and the location of the speed switch that seemed to have changed. The quality did not seemed to have changed. They are still made in Ontario, Canada just like any Seabreeze products. This one I got is just like the the current ones which is what I prefer because some older versions had the speed switch on the top near the handle. I prefer a lot more the current ones with the speed selector in the middle under the logo. It's such a cool speed switch. The fan is not dated but on the box I saw a ''2000''. It could be the date. It's older than I expected.
It works very well. It's ultra powerful. It is considered a high velocity fan but it's definitely the quietest high velocity I've ever encountered. The blade set is very similar to an airplane engine. I love that it has five blades rather than always just three. It works with the idea of the ''Wind Tunnel'' which is why the airflow is extremely concentrated and also why the casing is so thick. I can stand at easily two meters from the fan and it feels like I'm right next to the grill. Insane!
www.seabreeze.ca/fans/TurboAire/turboaire.html
The head is completely adjustable to face the ceiling.
I photographed it on a desk but it's mostly of a floor fan.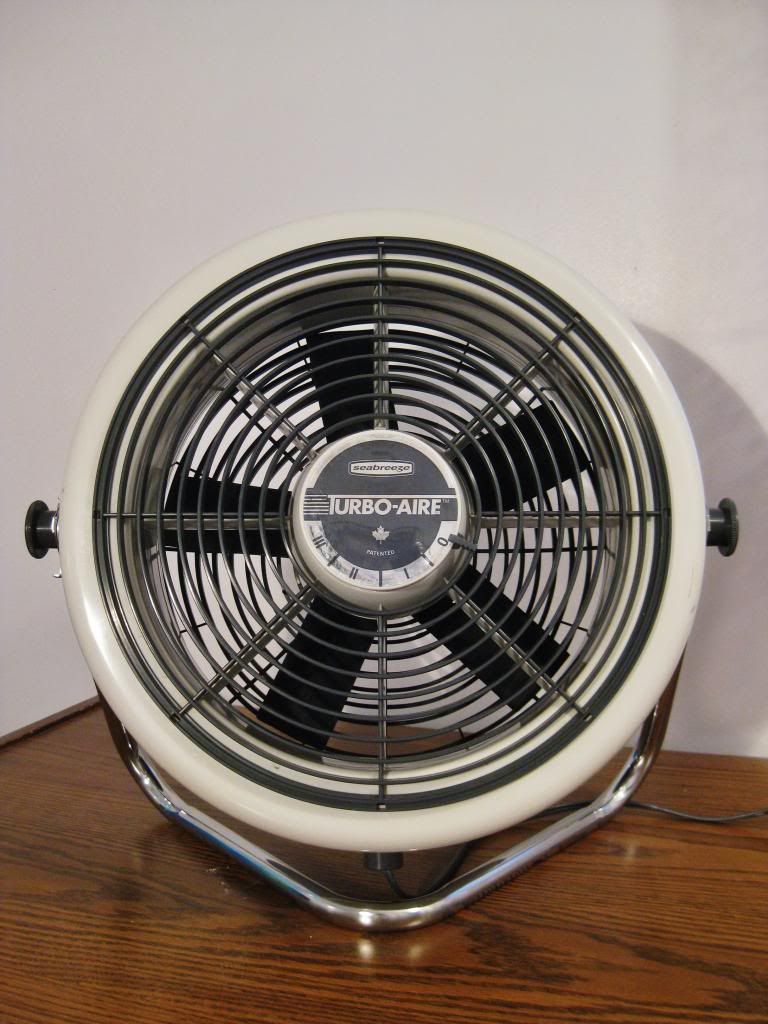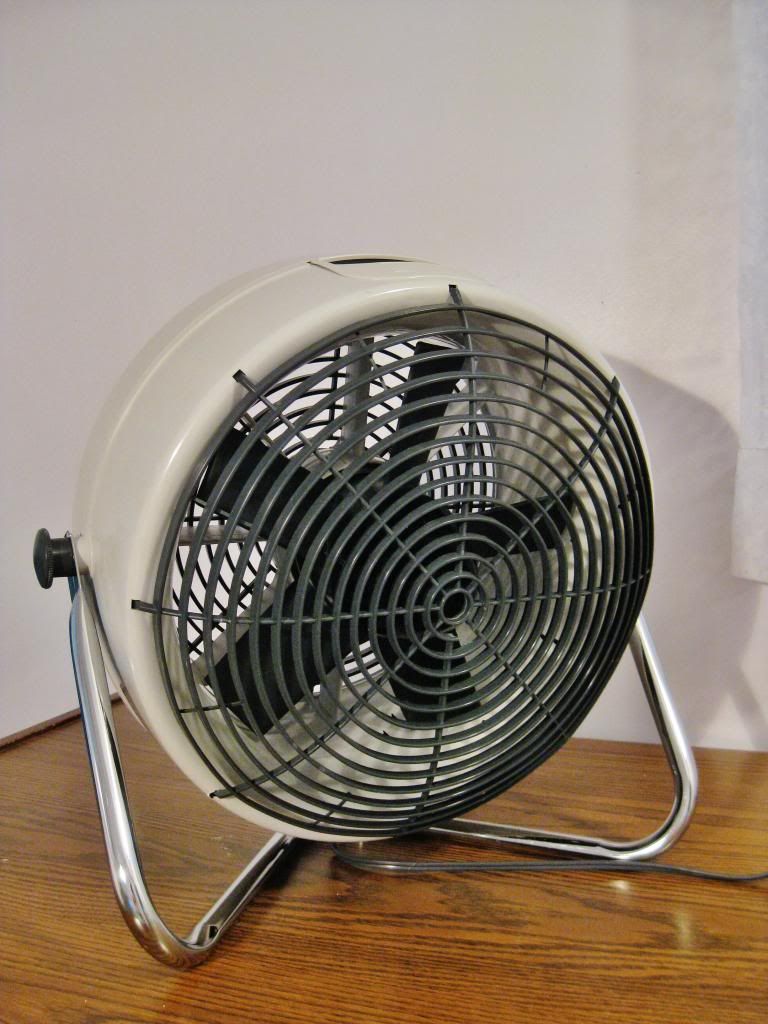 This is what the back looks like when the rear grill is removed. Notice the vents on the central hub. It auto-vents when it spins just like some older box fans had.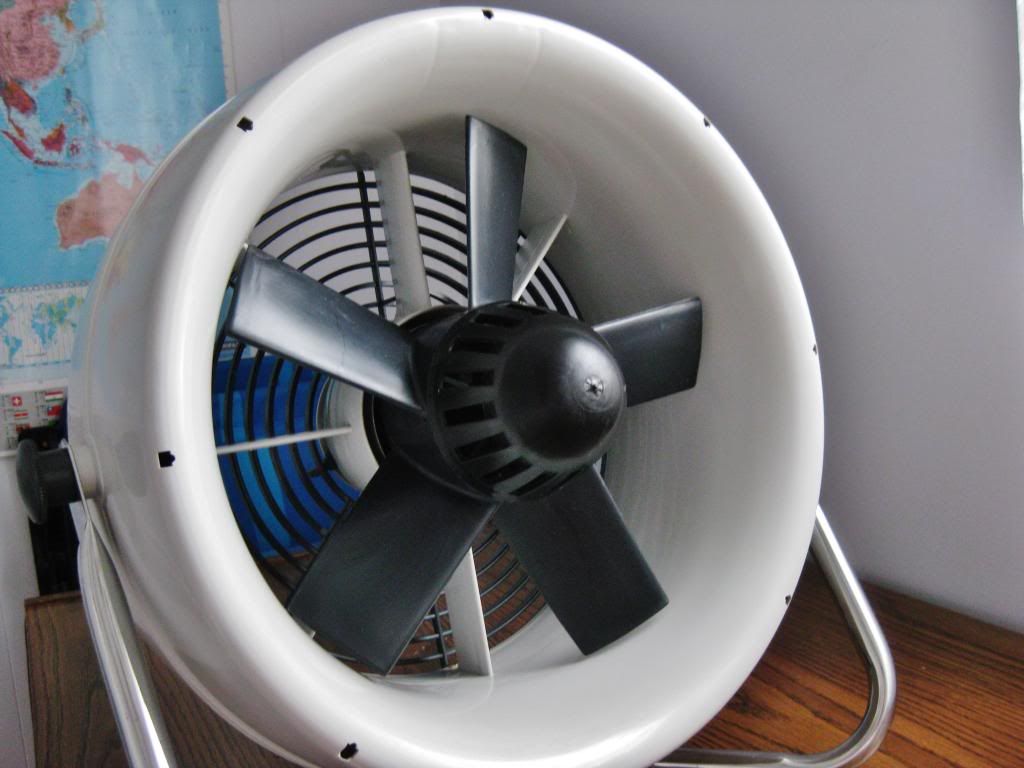 Hey it's my first Canadian made fan and it does not even have to be vintage to be made here.
A video will come soon where I will show the box and the instructions!