Post by Jean Lemieux on Jan 2, 2009 21:03:58 GMT -5
I've been gone for 5 days because I was in Québec City for 3 days and 2 days at my grand-parents house's. I took a lot of pics including some of ceiling fans. Québec City is the capital of Québec Province and its located 3 hours north of Montréal. So I'm gonna do like Ben, I'm going to updated it every time I can take a pic of a ceiling fan in my area or on my travels. Don't be surprised by the two pull chained(for reverse and 3 pulls if a light kit is present) ceiling fans, they are very common in Canada. Most of older ceiling fans in Canada had instead of a little black switch for a reverse a pull chain. The little switch appeared on ceiling fans in Canada around 1997. I don't know why we had pulls to reverse our fans until the late 90s its just like that. Maybe someone can explain it.


Anyway here my pics, you will be finally able to see what we have around here.
(Not in Québec City) My local Canadian Tire have about 16 Banvils Silver Lines 56'' for as long as I can remember.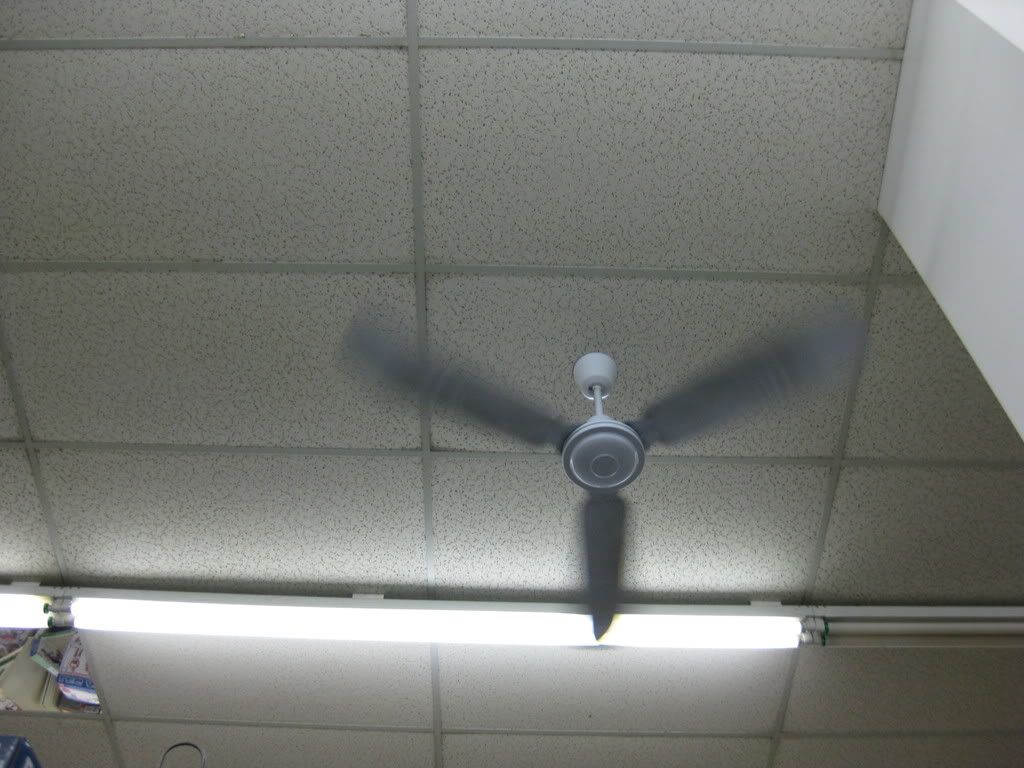 Now in Québec City there a Christmas Store where they sells Christmas decorations ALL YEAR ;D and the ceiling is all painted in blue including the 6 Canarm 56'' Industrials in there.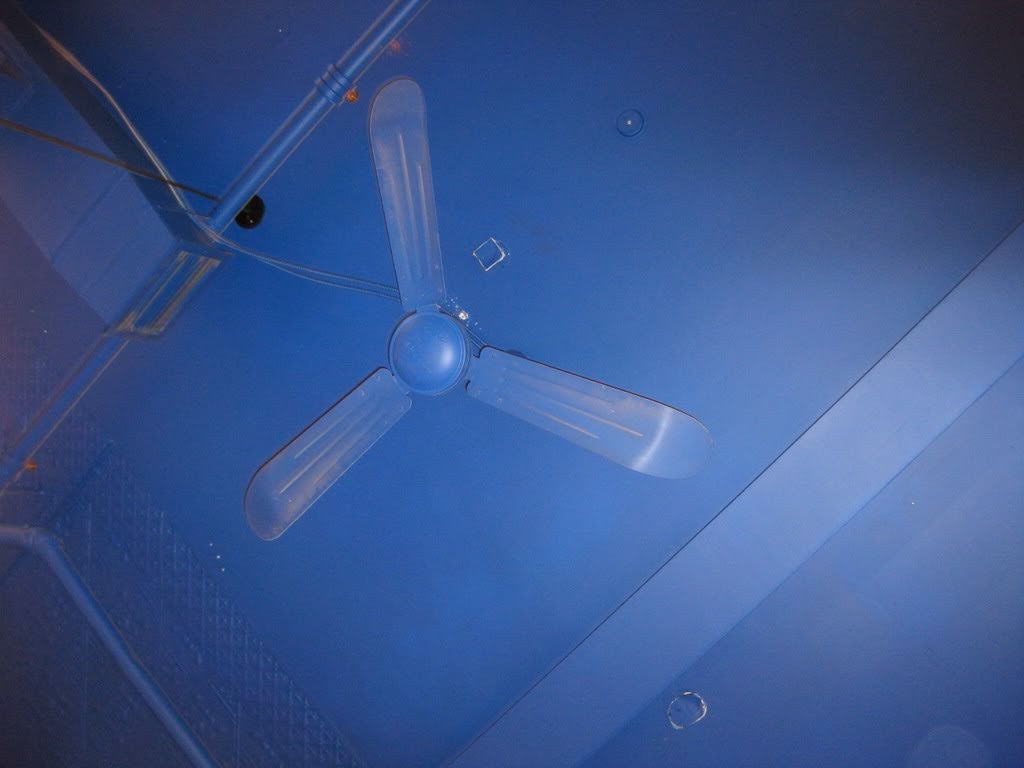 This picture is a picture I always wanted to have: the top of a Industrial with curved blades. I like top view of spinners, especially Industrials. In that store there was a second story that clients are allow to go and there a balcony where you have a view on the whole store. That fan was close of me!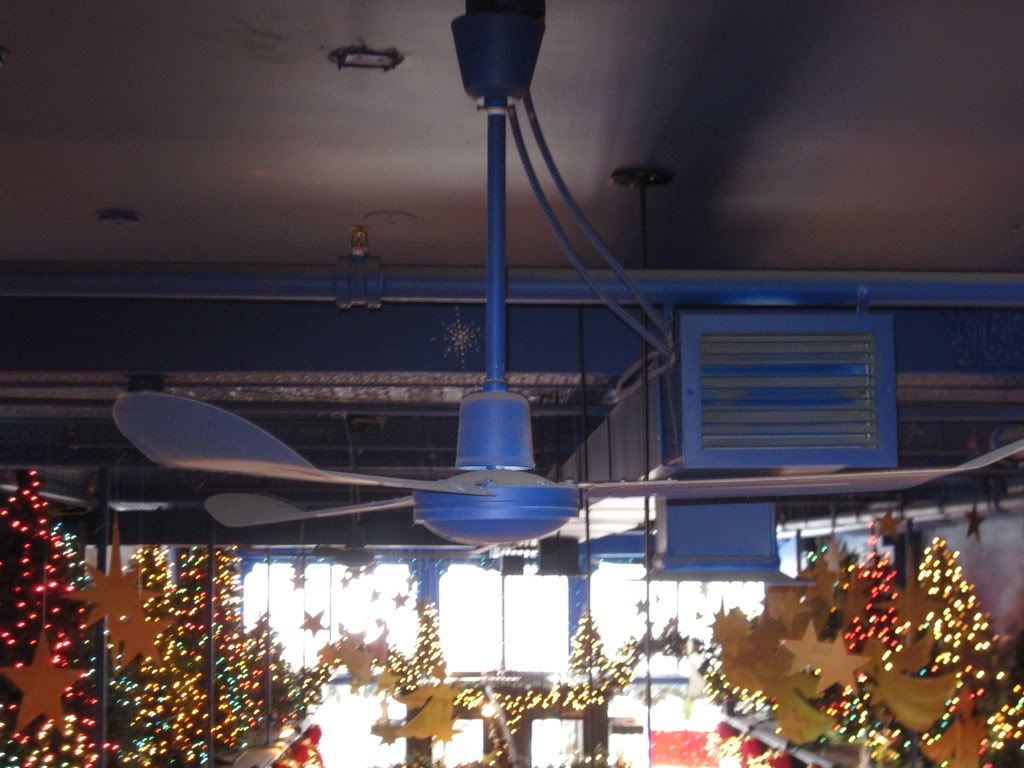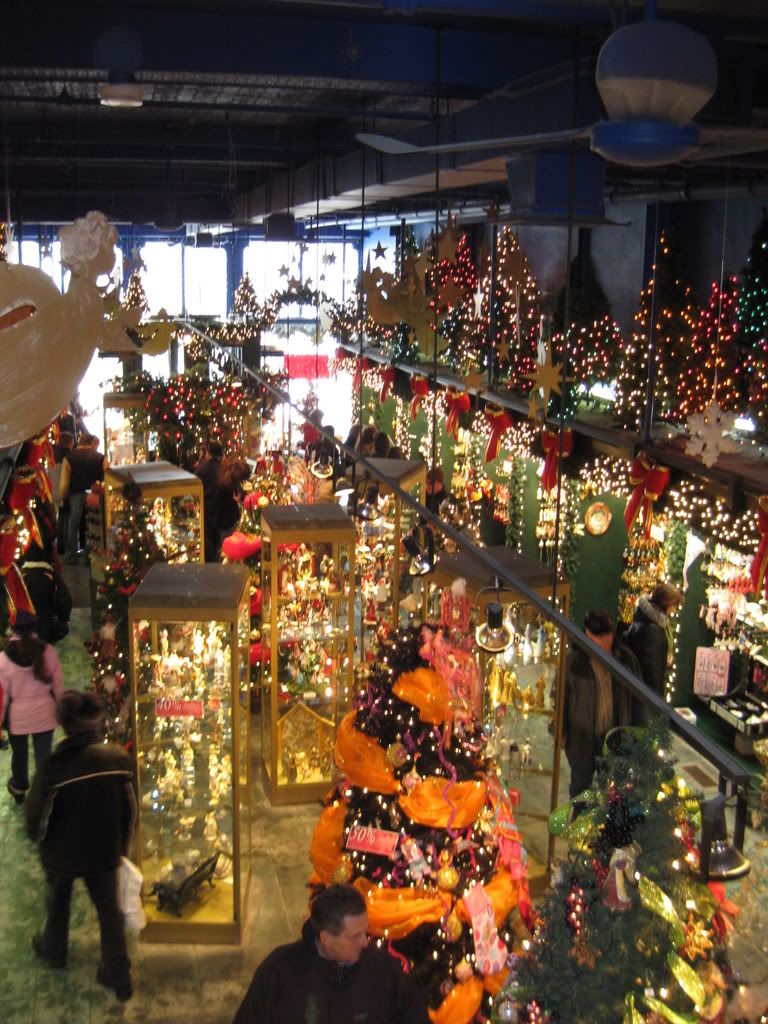 Above the stairs there is this older 36'' Canarm Industrial(?)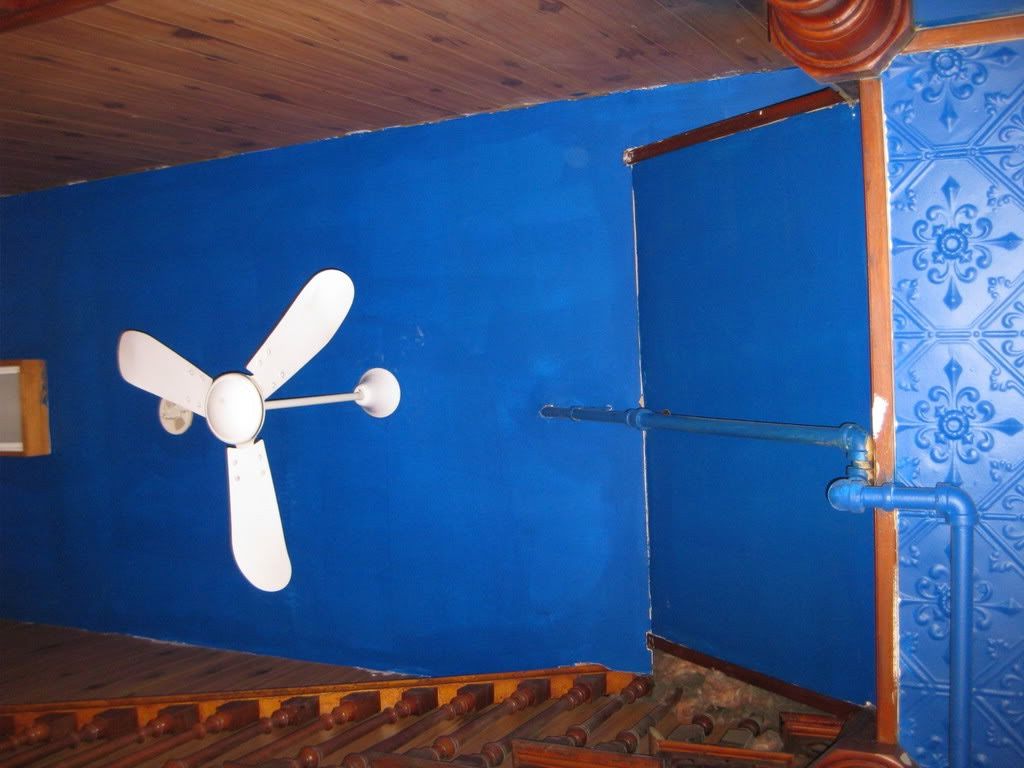 A mall in downtown Québec have a couple of Canarms 56'' Industrials.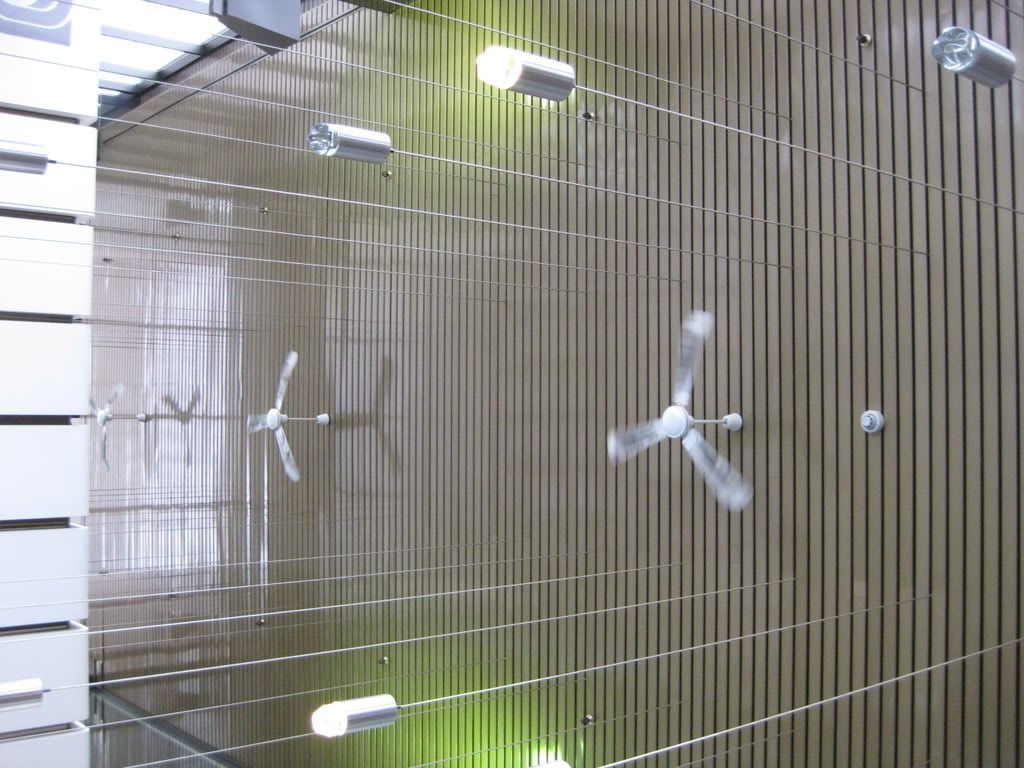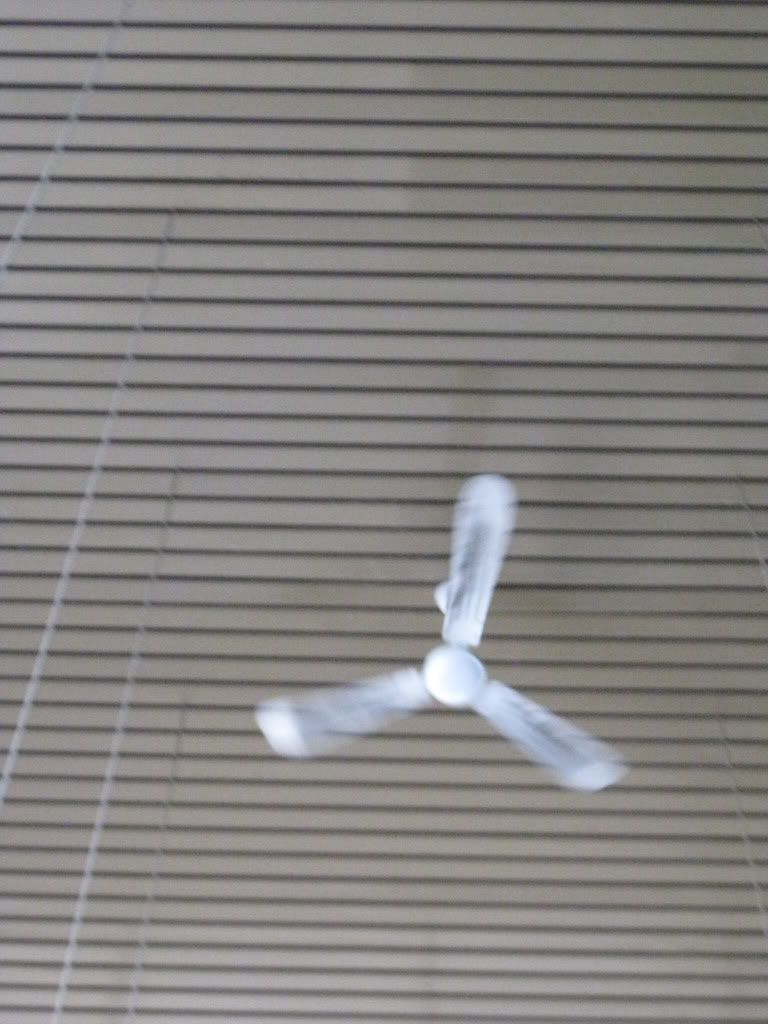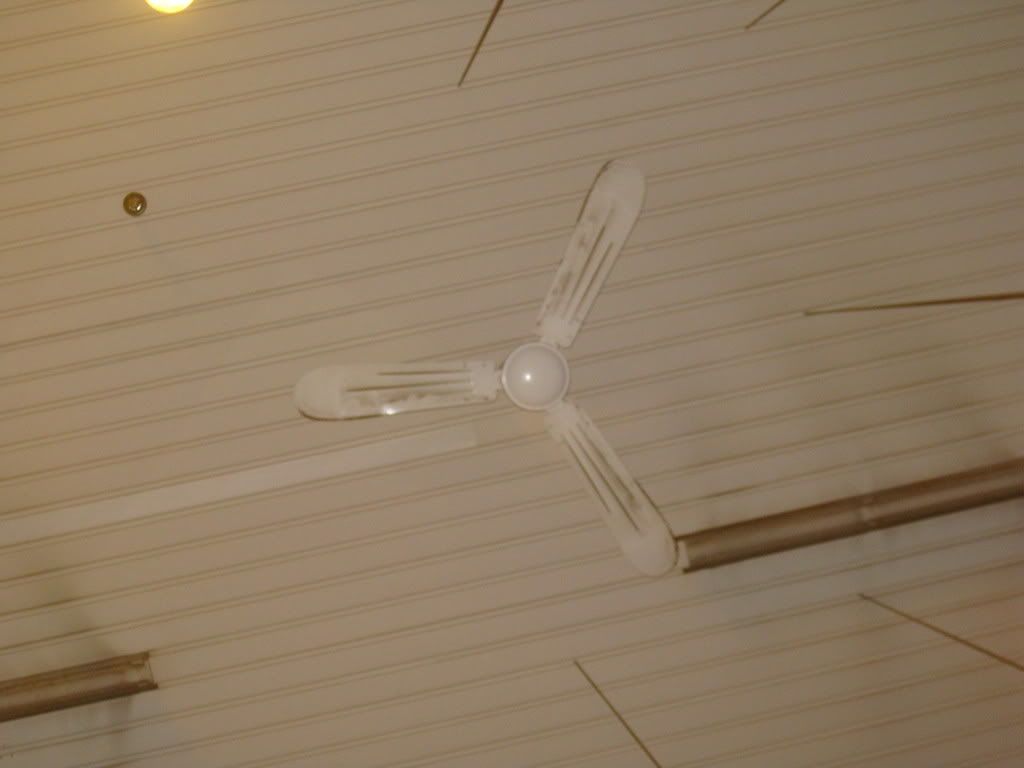 On the famous Grand Allée Street we went to a Italian Restaurant called La Maison Du Spaghetti (means the house of spaghetti) the restaurant is in a very old house and it was my second time there. Last time I went there it was around 2000-2001 and I remembered seeing two fans there and there were still there. BEAUTIFUL CEILING! There also some beautiful antiques chandeliers in there too.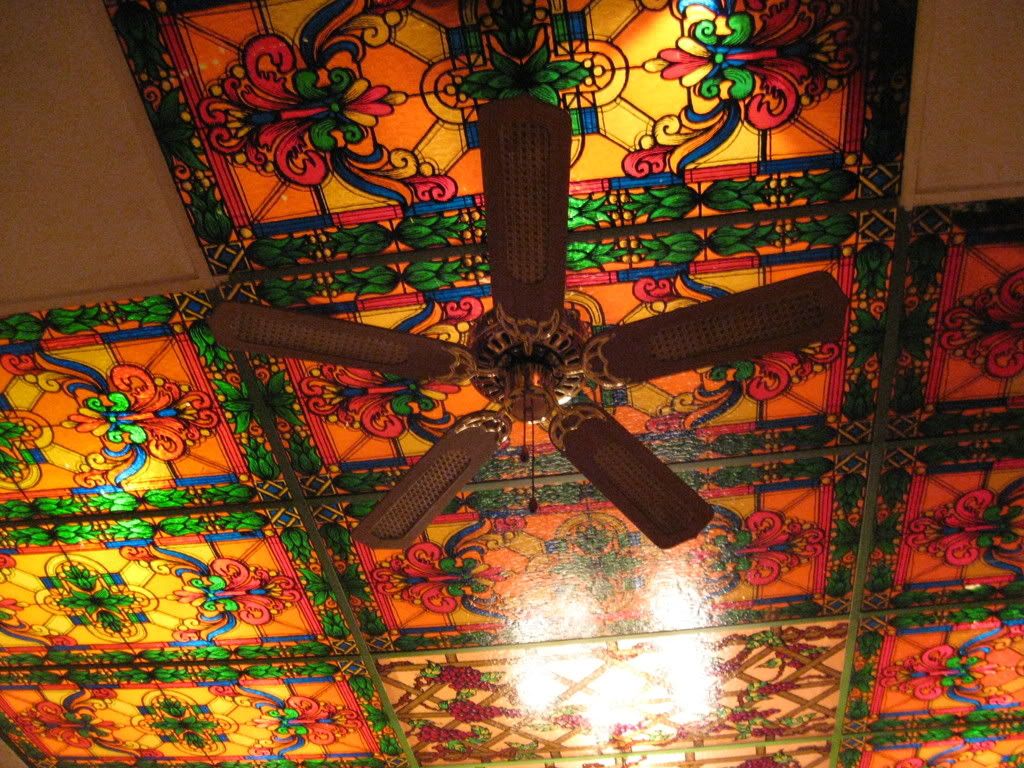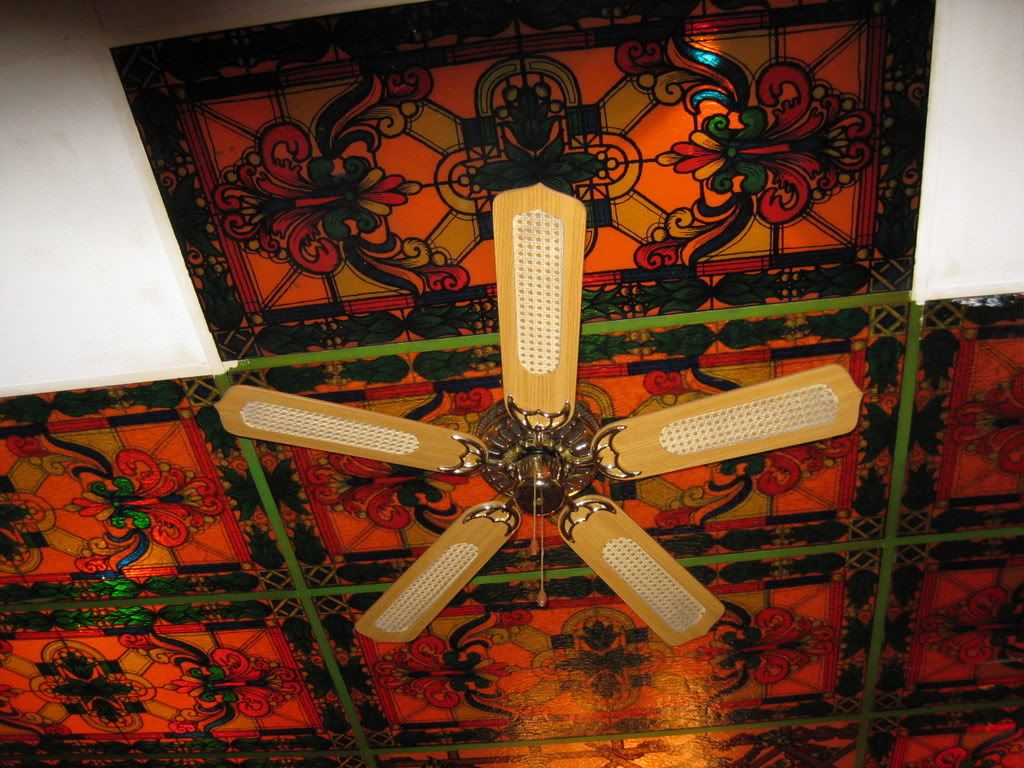 On street St-Jean we went to Restaurant Le Retro which was also my second time there. Last time I went was in October 2002 and I remembered seeing some 80s fans in there and they were still there.
That Emperor is the ONLY Emperor I ever seen in person. Emperor are very RARE in Canada. Back in 2002 the schoolhouse light kit was already falling and they did not repaired it. I looks like a Supreme. Note the very skinny cane, I think Richard have on like that too. And they have 6 of those 36'' semi-spinners with cane. Not only the ceiling fans but the whole restaurant is VERY 80s styled.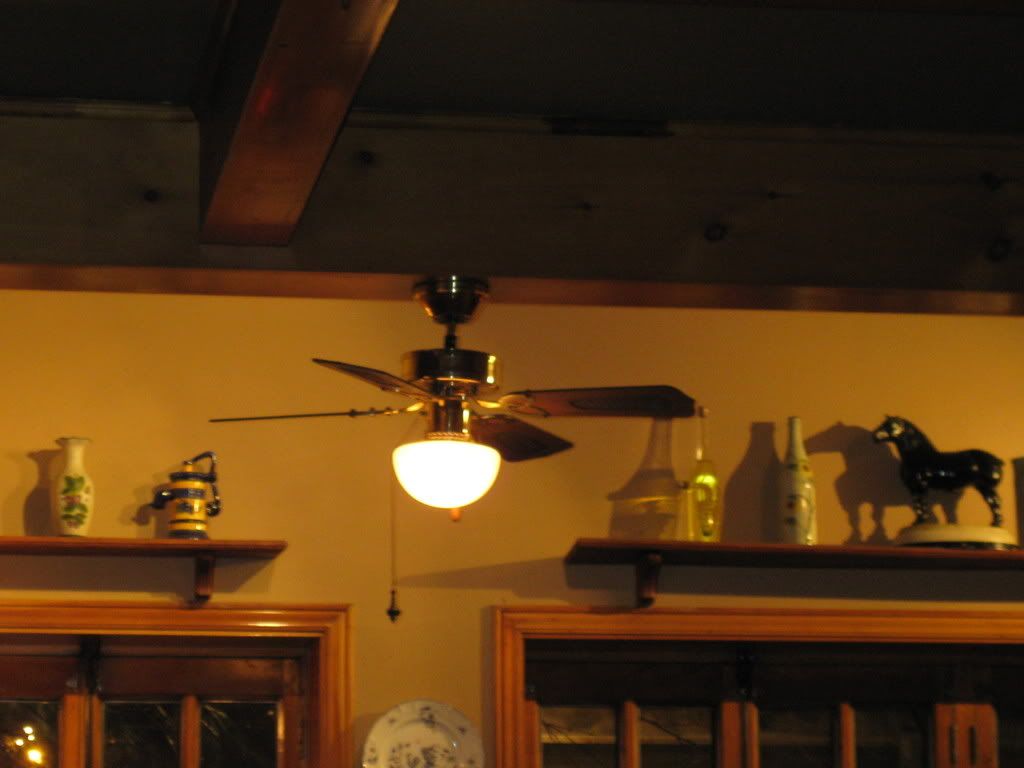 We also went the Momorency Falls and the restaurant just next to it had two Modern Fan Co. Stratos 52''. By the way that house where the restaurant is a historic house that was renovated in 1993 so it makes sens with the fans.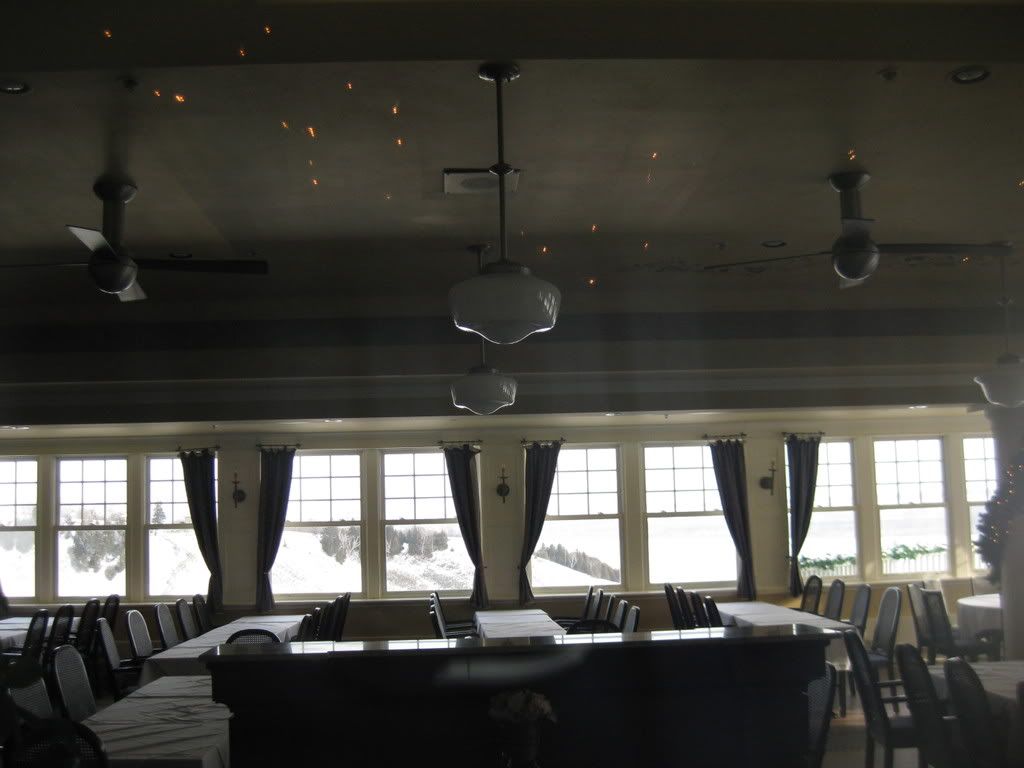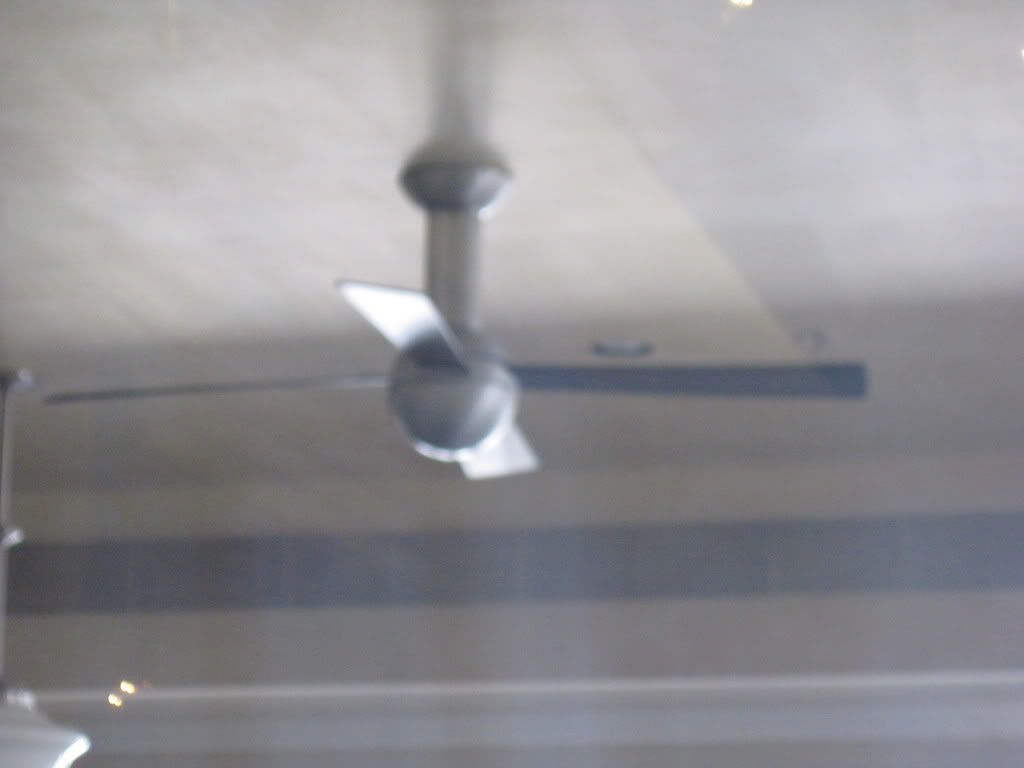 Cathedral Québec is a BEAUTIFUL historic Catholic church and in a back room there were two of those 52'' rosewood and PB fans with halogen spot light kit.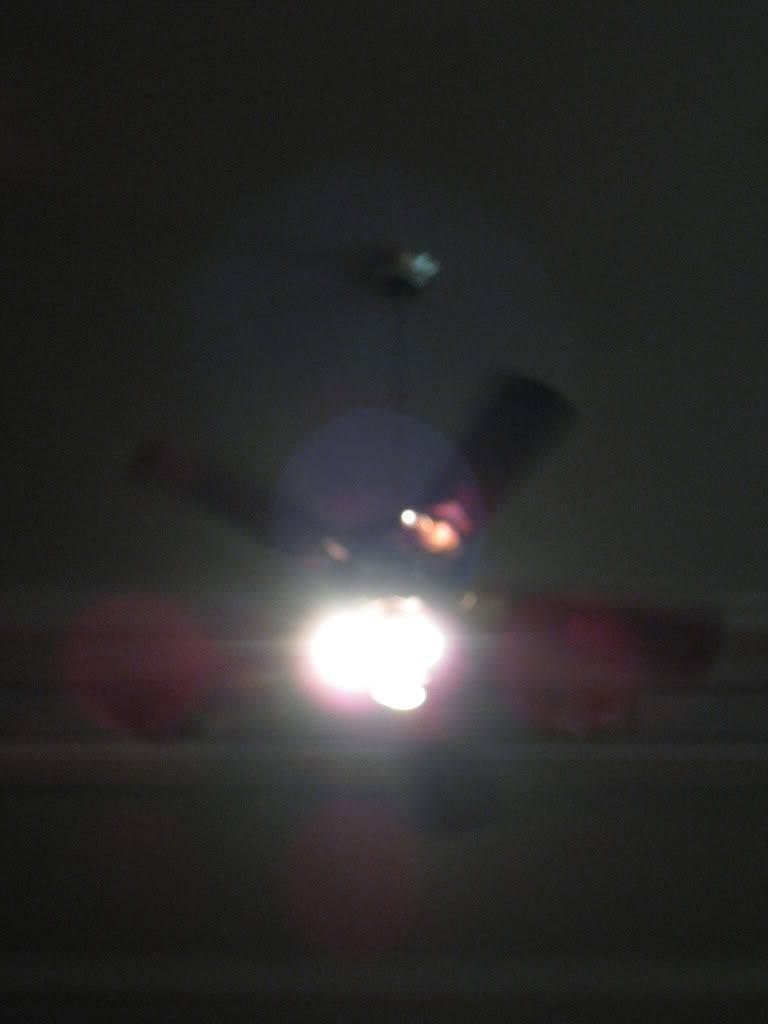 And I could finally take pictures of my grand-mother Nadair Modern 42'' Ceiling Fan in her bedroom. I already mentionned that fan before. I looks like a pretty recent fan but it actually older. It have been there for as long as I can remember and my oldest memories are from 1994 but of course its too modern to be a late 80s fan so I guess she boughed it around 1992-1993. Its always set at medium speed but don't use it much since they got central A/C in 2002. And even before they got A/C they only use it in the summer at night to sleep. It runs very well and very quiet without wobble on any speeds. Its a little bit more powerful than my Craftmade. Its runs at about 55/130/220 RPM and my Craftmade is 55/120/200RPM. The blades are very glossy! It looks almost new.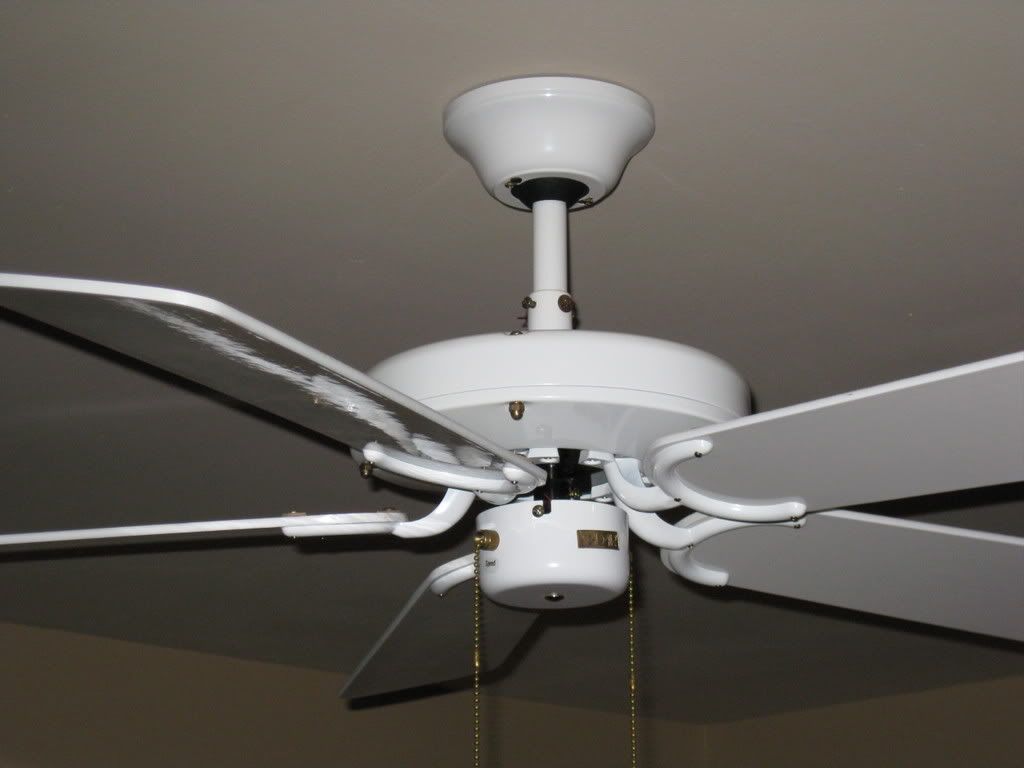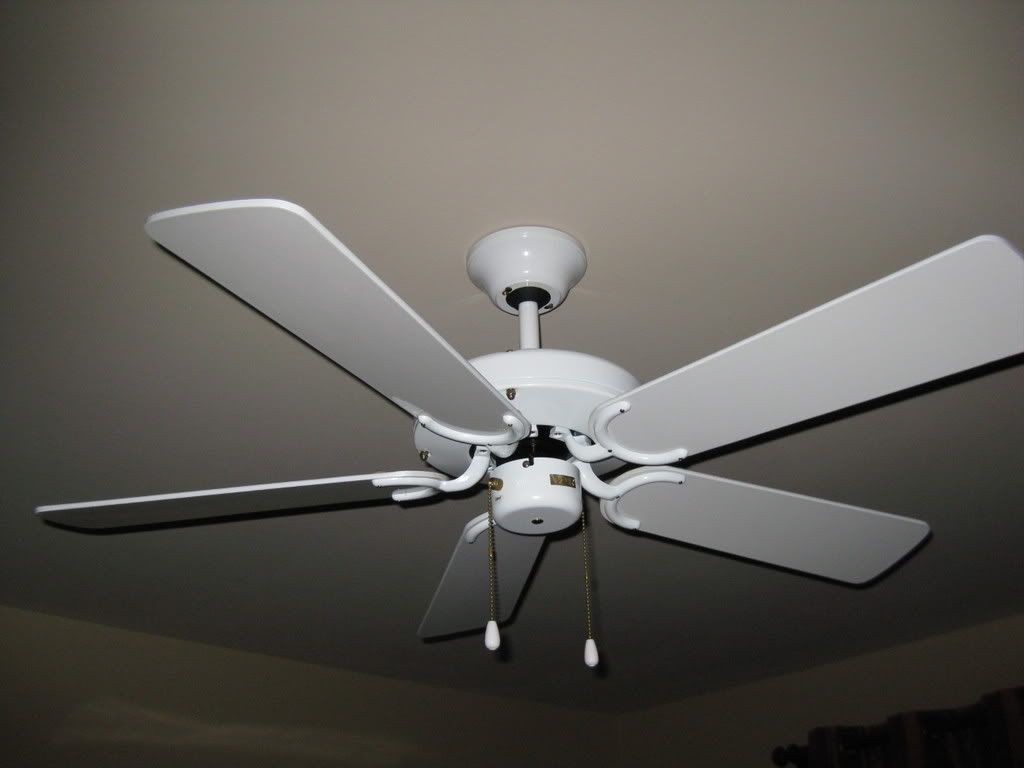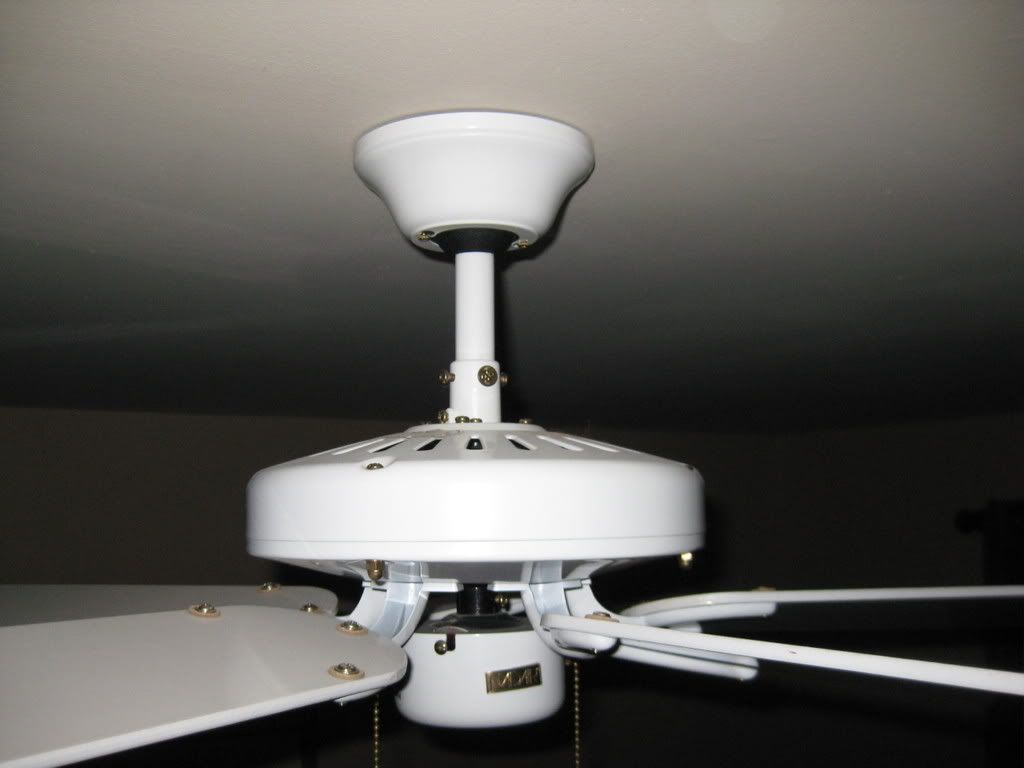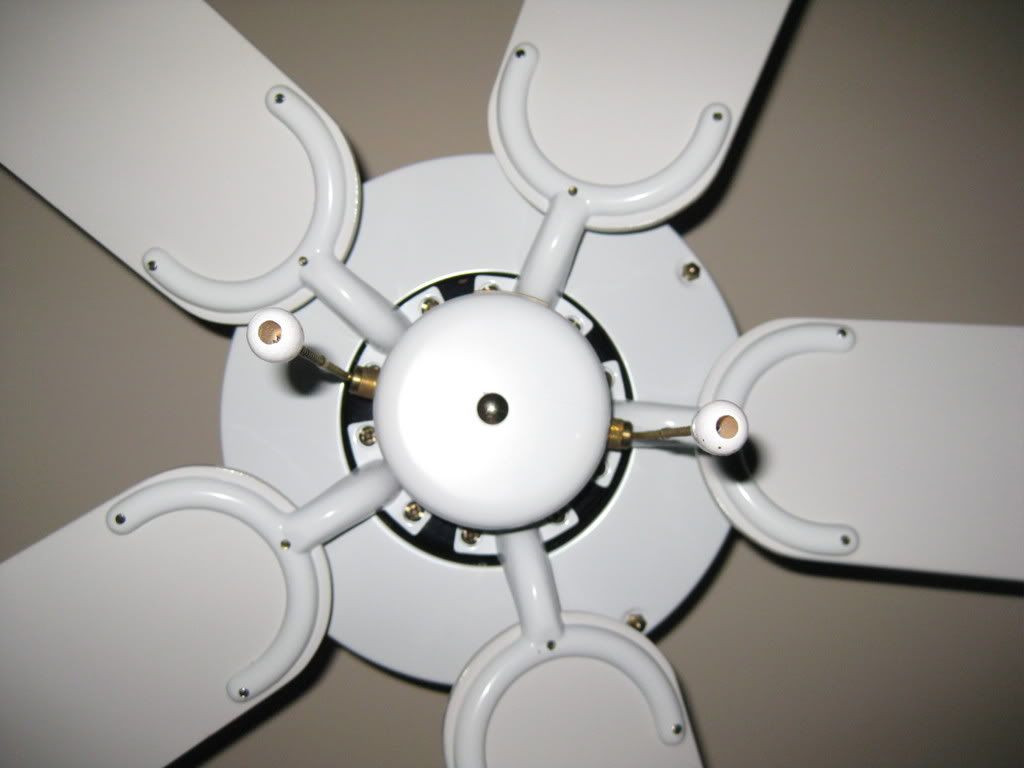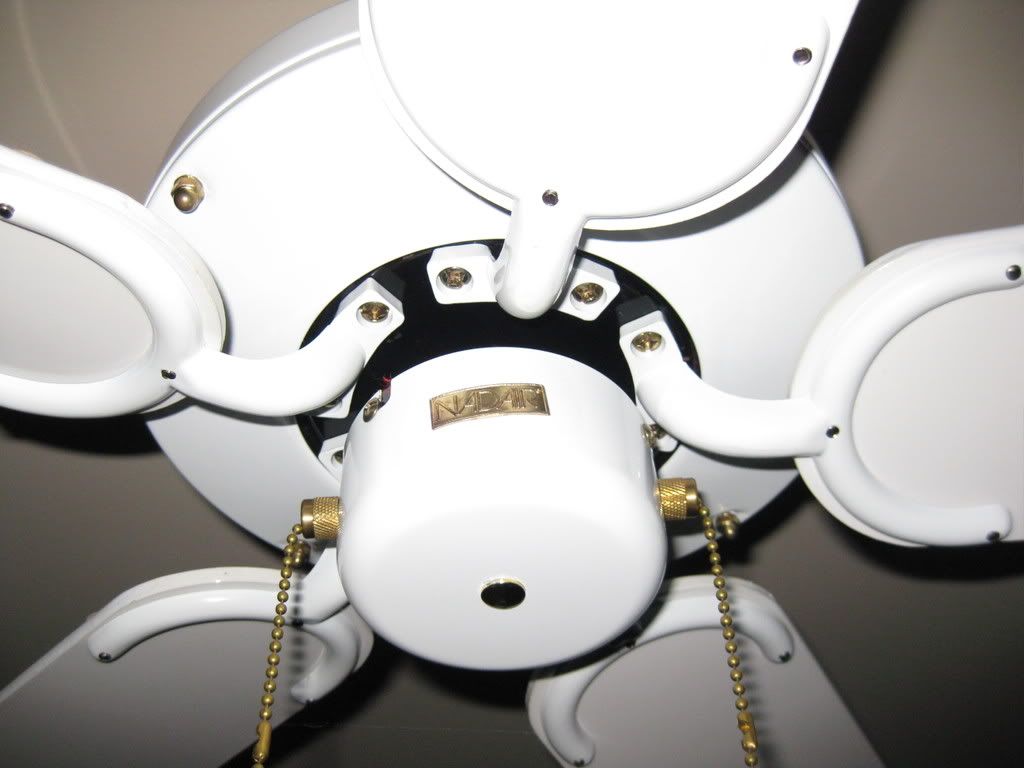 Sorry for all the sideways pics but I prefer taks pics of ceiling fans vertical. That way we have more chances to see the canopy.
If anyone is intrestead about Québec City I can also post my non ceiling fans pics in the General thread like I did with New York. Remember Québec City is one of the oldes city on the whole continent of America! It was its 400th Anniversary last summer. 1608-2008.